bx format embroidery fonts
Showing all 3 results
Sale!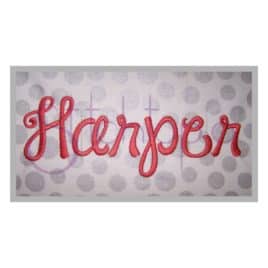 Harper Embroidery Font Set – 1″, 2″, 3″ – Happy Day Font
This is such a fun & funky set for kids names!  Letter height and width is based on the original font design and may vary from letter to letter. Letters may not be uniform in height and are sized to work together as the artist intended. Sizes:  1", 2", 3" Included:  Uppercase & Lowercase Letters Stitch Type: 1" & 2" Satin Stitch, 3" Wide/Weaved Satin Stitch
IMPORTANT INFO:
BX files are included with every format. Please visit our
FAQs
 for the answers to the most common questions. Please see our
Terms of Use
for the most up-to-date information on the use of our files. [apss_share networks='facebook, twitter, pinterest, google-plus']
not rated
$

5.99
Select options
Sale!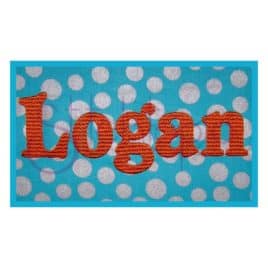 Logan Embroidery Font Set – 1″, 2″, 3″
This is such a fun Chevron Filled Stitch set for kids names! Great for boys and girls!  Works just as well for adults too! Perfect for towels, blankets, fleece, denim and dense enough for any heavy fabrics! Each letter is a separate digital embroidery file that you use to build monograms, names, words or sayings! Pair it with our Logan Applique Monogram Sets! Also available in 4-6" sizes. Sizes: 2", 3", 4" Included:  Uppercase & Lowercase Letters Stitch Type: Chevron Pattern Fill Stitch
IMPORTANT INFO:
BX files are included with every format. Please visit our
FAQs
 for the answers to the most common questions. Please see our
Terms of Use
for the most up-to-date information on the use of our files. [apss_share networks='facebook, twitter, pinterest, google-plus']
not rated
$

5.99
Select options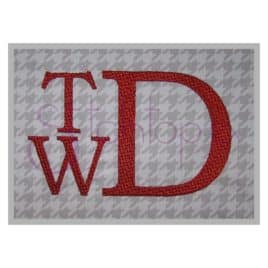 Tweed Embroidery Monogram – 3.5″, 4″, 4.5″, 5″, 5.5″
These letters are perfect for monograms! Very classy with a "tweed" look to the pattern fill stitch.  Also available in small and large sizes.  Use different sizes of this set to create monograms like the one pictured. Sizes: 3.5", 4", 4.5", 5", 5.5" Included: Uppercase Letters Stitch Type: Tweed Pattern Fill Stitch
IMPORTANT INFO:
BX files for
Embrilliance
Software
are included with every format. Please visit our
FAQs
 for the answers to the most common questions. Please see our
Terms of Use
for the most up-to-date information on the use of our files. [apss_share networks='facebook, twitter, pinterest, google-plus']
not rated
$

5.99
Select options